Sleep Healthier. Sleep Better. For Life. 

West Region Sleep Center physicians are specialists in the field of Sleep Medicine. Aided by the latest diagnostic technology, West Region Sleep Center physicians can help detect possible harmful sleep disorders such as sleep apnea, snoring, restless leg syndrome, insomnia, and sleepwalking - all of which can contribute to serious health problems.
The goal at West Region Sleep Center is to help maximize our patients' sleep potential for optimum physical and emotional health.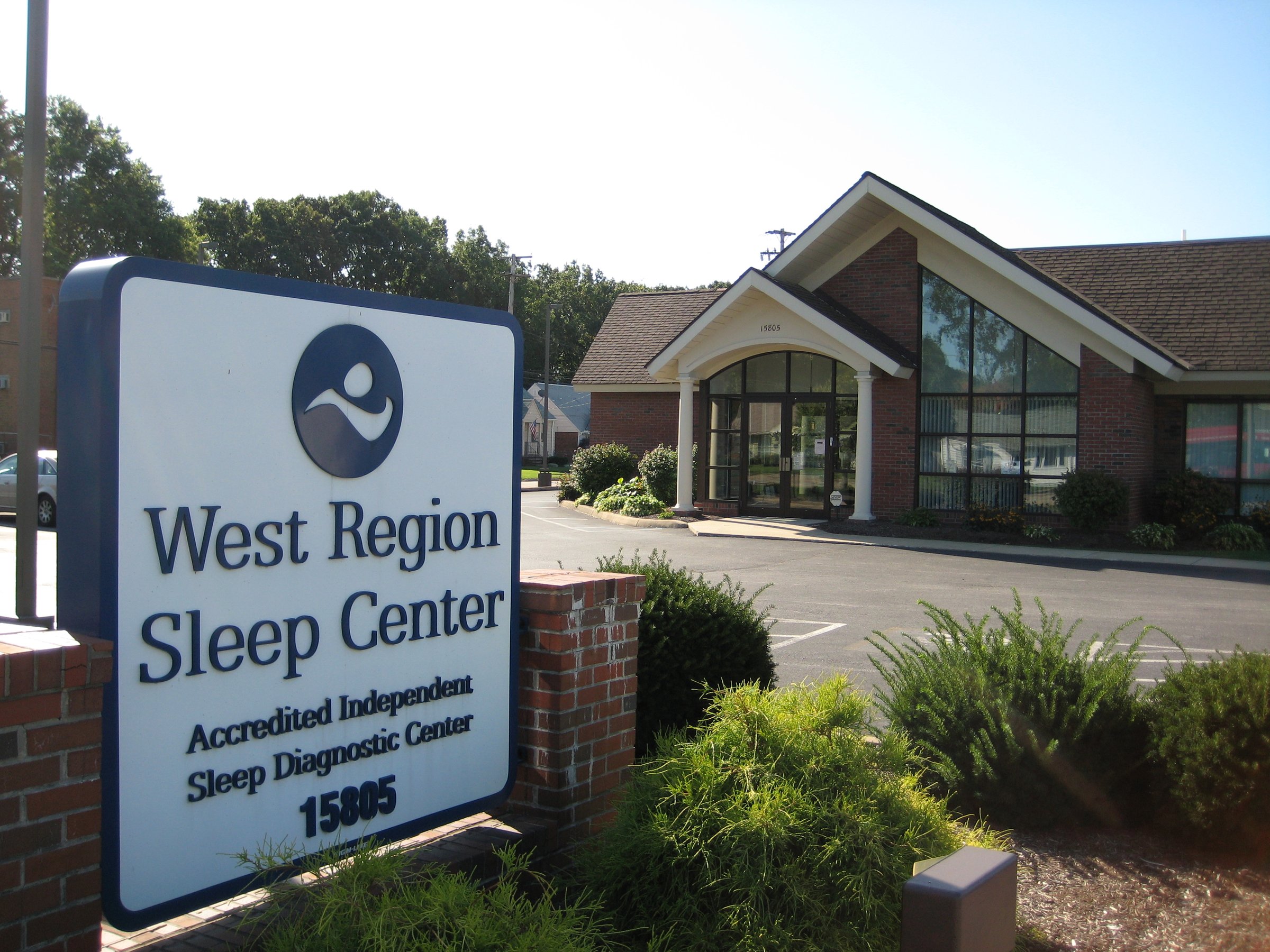 We work together with a patient's primary care physician to help diagnose sleep disorders and suggest the most effective plan of treatment. West Region Sleep Center is pleased to offer a full spectrum of treatment procedures for all types of sleep disorders. Our practice works hard to ensure every patient will receive the best clinical diagnostic services and treatment for his or her sleep disorder.
Symptoms during the day include fatigue or lack of engery, irritability, morning headaches, sleep attacks or drowsiness, lack of concentration, and trouble staying away while driving. 
At night, patients my experience difficulty falling asleep; periods of wakefulness; body jerks or kicking; abnormal breathing such as coughing, choking, or gasping for breath; snoring; constant dreaming; or heartburn. 
Physicians may refer patients to any of our Ohio Chest Physician medical offices for consultations or evaluations regarding a potential sleep disorder. Referring physicians can also send patients directly to West Region Sleep Center (WRSC) for specific sleep tests.
A Nocturnal Polysomnogram is a painless sleep behavior study that can detect the possibility of a sleep disorder by measuring breathing, heart rate, brain rate, brain waves, and more. The study is done with lightweight sensors, and a center technician monitors the devices and the patient's  behavior throughout the night.
A Multiple Sleep Latency Test (MSLT) is used to aid in the diagnosis of narcolepsy and other conditions causing hypersomnias. An MSLT consists of a series of five, twenty minute nap periods scheduled two hours apart. The patient is given five opportunities to sleep during their customary awake period. Measurements of the interval from the start of the nap period to the first sign of sleep are measured for each nap.
A Maintenance Wakefulness Test (MWT) is used to aid in evaluating sleepiness. This daytime study is conducted following the evening of your sleep study. It begins two hours after normal rise time and involves a series of tests at set intervals throughout the day.
A Home Sleep Study is a simplified version of a polysomnogram. Home sleep studies are only used to diagnose or rule out obstructive sleep apnea (OSA). If you need a sleep study, your doctor will make a recommendation based on your specific situation whether you should have your test done in the lab or at home.
Following completion, all of our sleep study reports are forwarded to the patient's primary care physician for consultation on diagnosis and treatment. Depending on each patient's diagnosis, treatment can include specific lifestyle changes, weight loss, and nasal or oral devices.
Should treatment with a device such as CPAP (Continuous Positive Airway Pressure) be necessary, in many cases the Center will supply this equipment. We will help ensure that the equipment is properly calibrated to the prescribed setting, as well as make sure the patient is provided with the most comfortable delivery system (CPAP mask, headgear, etc.).
In addition to offering one-on-one equipment setup and patient education, our center will provide ongoing DME service, as well as replacement masks, tubing, and related supplies.
1. Do I take my normal medications prior to a sleep study?
Yes, take everything normally prescribed by your physician, unless instructed otherwise by the sleep physician.
2. Can I bring my pillow?
No - we supply all bed linens for our tests and ask that nothing be brought into the testing environment.
3. What time will I leave the facility in the morning?
The technologists will wake you anywhere between 5:00 am and 5:30 am. Once you dress and fill out some post-study paperwork, you can leave.
4. Does this need to be precertified or predetermined by my insurance company?
We call to verify eligibility before your scheduled appointment. Usually, precertification or predetermination is not required. If your insurance company does require predetermination or precertification we will do this as a courtesy.
5. Should I eat dinner?
Dinner is fine. We just ask that you monitor your caffeine intake on the day of your study. Be sure to eliminate your caffeine intake after 12 pm! Caffeine products include coffee, tea, chocolate, sodas, energy drinks to name a few.
6. Is there parking?
There is a well-lit free parking lot in front of the building.
7. Can my spouse or significant other stay with me overnight?
You can bring your spouse/significant other during your check-in and set-up. However, they will not be able to stay for the test.
Ready to schedule an appointment?
Our team is ready to meet you. Schedule an appointment online or call the office at a location nearest to you to set up your visit!